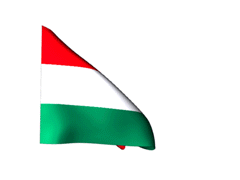 Zagreb Sightseeing Tour

Duration: 2.5 hours Zagreb grew up on two neighbouring hills: Kaptol - the centre of spiritual and religious life of north-western Croatia and Gradec - the commercial centre of skilful tradesmen and craftsmen. Visit the Upper Town with its Gothic Cathedral, the beautiful and ornate St. Catherine's church or the massive St. Mark's church with its famous colour-tiled roof. Continue to the medieval Stone Gate and "Dolac", the open-air market which are a must for all visitors.

Plitvice National Park

Duration: 8 hours is one of the most beautiful and best preserved national parks in the country. This is why the entire lakes and surrounding area were declared a national park in 1949 and are listed on the UNESCO`s list of World Heritage Sites because of its exceptional beauty, a string of sixteen beautiful lakes of crystal blue and green waters. The lakes themselves cover about 2 square kilometers and the entire national park covers 200 square kilometers

Dubrovnik Sightseeing Tour

Duration: 2 hours Those who seek paradise on Earth should come to Dubrovnik. This tour will reveal the finest sites of the old walled City. The walking portion includes visits to the Dominican Monastery with its fine collection of medieval paintings and the Cathedral with its famous Treasury. Our guide will lead you through the narrow streets of the Old Town introducing you to the history and culture of this magnificent city. Other buildings will be viewed along the way.

Opatija Sightseeing Tour

Duration: Opatija's rich history and picturesque surroundings should not be missed. So when in Opatija, take a break from the beach and go sightseeing. Renaissance, Venetian, Gothic, ornate Secession, playful Baroque, Classicism, Alpine Baroque… Buildings of completely different styles have been erected in this popular tourist resort throughout history. Discover for yourself why Opatija has been one of the most popular destinations for sightseeing in Croatia since the 19th century.

Split Sightseeing Tour

Duration: The walking tour starts with a visit to the cellars of the Palace. The cellars offer a good view at how the life in the Palace was organized. Other sites such as the Golden Gate, Cathedral of St. Duje, the Silver Gate, the Peristyle Square etc. will be seen from the outside. Followed by a visit to Mestrovic gallery.The Ivan Mestrovic Palace was built in Split between 1931 and 1939. Mestrovic himself made the original plans based on his own design

Krka, Sibenik & Trogir Excursion

Duration: 8 hours Krka National Park; surrounded by steep-sided canyons, along which runs the wide and plain rocky area, Krka surprises and enchants visitors with the force and blue color of its waters, the noise of its cascades, the freshness of its scent, the numerous perennial - though not always visible springs, its rude existence and legends. In a wonderful natural setting, water forms beautiful waterfalls which cascade over 17 natural barriers and precipitate 45 meters....
Zagreb - Croatia
(Private Tours )