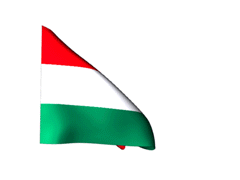 Spa & Wellness
Hévíz is one of the most well-known resorts in Hungary. The town owes his meaning to the thermal water, which is unique in the whole world. The lake in Hévíz is the largest natural thermal lake in Europe. Its surface amounts to 4.5 hectares. Its deepest point is 38 metres, but in the shallow water on the bank, people, ho cannot swim, can feel in safe. The temperature of the lake in the summer is between 34-36 degrees,in the winter between 24-26 degrees,which makes it during the year possible to have a pleasant bath. The water in the lake is more-thousand-year old karst water, which is suitable for treatment of rheumatisms and movement-organic diseases. On the lower part of the lake deep peat mud is in the water,which has a strong positive healing effect!
What is Medical Spa? How does it work?
Therapeutic stays are based upon a complete spa treatment plan that includes a medical consultation and individually prescribed treatments to take into consideration your specific health condition.
On arrival at the hotel you will be booked in with one of their highly experienced spa doctors. During this consultation you will be able to discuss your particular health or medical needs.

Based upon these, the doctor will then design your personalized treatment plan. Plans combine natural treatments with physiotherapy, hydrotherapy, electrotherapy, medical packing and massage to achieve excellent results. Depending upon progress, the doctor may subsequently adjust the treatment prescription.
They also offer a wide range of relaxation and well-being treatments beside the medical treatments to ensure that you leave feeling relaxed and refreshed.
Treatments in hotel spas take advantage of the natural resources, ranging from thermal mineral waters to sulphuric mud, spring waters and natural gases. Use of these natural resources has a tradition and history, which they combine with their medical expertise to offer effective results.
If you are staying with the hotel one of their longer spa stays, the doctor will make a final examination and lifestyle recommendation.
To benefit effectively from the treatment you are advised to stay for between 2 and 3 weeks.
Throughout your stay our doctors are on hand to give you the necessary advice and guidance to ensure that you make the most from our spa facilities and treatments. They will also be able to answer questions that you may have and can give you important advice on our effective preventative therapies and improving your health in general. Some of our signature treatments, because of their unique effects, require a doctor's consultation prior to booking. Your health spa or hotel reception will be able to give you further information on this and how you can book an appointment to see a doctor.
Initial Doctor's Check-up
If you are staying with us on a traditional or therapeutic spa package you will, upon arrival, be booked in for a check up with one of our spa doctors. The aim of this initial consultation is to check your health complaints, health history, that the treatments prescribed are safe and effective. If necessary the doctor may prescribe additional examinations and/or laboratory tests.
If you are staying with us for one week or longer on a traditional or therapeutic spa stay, it is likely that you will receive a weekly control check up with one of our spa doctors. The purpose of this consultation is to ensure that your treatment plan is having the best results possible and that you are getting the best out of our spa services. In some cases the treatment plan might be adjusted and additional treatments advised, depending on your progress.
At the end of your stay our spa doctors will conduct a final consultation to ensure that the treatments prescribed have gone according to plan. This is also an opportunity for the doctor to give you the necessary medical and lifestyle advice to help continue the improvement in your health once you leave.
Balneotherapy ( Water Treatment )
Mineral and Natural Gas
CO2 Gas Application : Specific to the spa resort of Marienbad, these injections are an application of the famous CO2 'Marie's gas' that bubbles naturally out from the ground. The application of this gas to the subcutis in the area of the large joints and spine produces many remarkable effects including pain relief, improvement in blood circulation to the area and an acceleration of healing.
Individual Mineral Aromabath : Identical to the individual mineral bath treatment (See: Individual Mineral Bath) and exclusively provided in the spa resort of Marienbad, the difference here is that herbal extracts or salts are added to the water. The herbal extracts used include: Nettle, which softens the skin and can help eczema conditions, Camomile, that is anti-inflammatory and speeds up the healing of wounds, Horsetail Plant, for backaches and aching joints and Tannin combined with Oak Bark to sooth skin irritations. Dead Sea Salts can also be combined with the mineral bath which not only have anti-inflammatory and antiallergic effects but also help improve the flexibility and elasticity of the skin.
Individual Mineral Bath : This is a signature treatment, exclusively provided in the spa resort of Marienbad using the natural local mineral waters and natural CO2 gas that naturally seeps out from the ground. The water is heated to a temperature of between 28-34 °C in an individual bathtub, into which is pumped the natural CO2 gas that fizzes onto the skin, producing a relaxing, tickling sensation. The carbon dioxide is absorbed through the skin into the body, where slows down the heart activity and reduces the blood pressure. Several treatments will result in improved blood circulation, heart and kidney activity as well as reduced stress and anxiety. The benefits and procedures are similar to the carbon dioxide bath treatment (See Hydrotherapy: Carbon Dioxide Bath), however the advantage here is that all the properties used are both local and natural.
Mineral Drinking Cure : Drinking medicinal mineral water is an important part of your spa stay. The rich mineral waters gently regulate the functioning of the stomach, bowels, kidneys and liver. A drinking treatment normally consists of drinking a prescribed amount of the mineral before meals as this drinking on an empty stomach increases the efficiency and effect of the mineral substances and their absorption into the body. Each particular fountain in our different spa resorts in Hungary, Czech Republic and Slovakia have their own unique benefits and advantages. Instructions on how to take full advantage of this natural resource will be found in the spa. Generally it is advised to drink between 1 and 2 decilitres before meals. Our Health Spa Resort of Marienbad was built around the healing effects of its medicinal drinking springs, world famous for it's curative effects on kidney and urinary tract conditions. There are seven different mineral water springs in Marienbad, each with their own particular benefits and healing mineral components. Because of this, combined with the importance of embarking upon the correct drinking regime, your spa doctor will advise you on which spring will best benefit your health condition. In Marienbad you will normally be prescribed to drink from between 1 to 2 liters per day.
Carbon Dioxide Thermal Bath : The carbon dioxide thermal bath is an individual bath of thermal water at a temperature of between 32-34 °C into which is pumped small 'fizzy' bubbles of carbon dioxide gas. The treatment lasts 20 minutes during which the small carbon bubbles fizz and coat the skin as the gas is absorbed into the body through the skin. This strongly congests the skin with carbon dioxide, thereby slowing down heart activity as well as reducing blood pressure and stress on the heart. The treatment is ideal for general relaxation as there is a pleasant
soothing feeling of general tickling from the carbon bubbles. Also during the treatment the heat from the thermal water helps the blood vessels dilate reducing blood pressure and relaxing the muscles. Additionally the sulfur and minerals from the thermal water are also absorbed through the skin where they inhibit the degradation of elastine and collagen in the cartilages, tendons and connective tissues. The carbon gas combined with the thermal water therefore has this 'double' effect. The treatment in some of our spa locations is followed by a full body 15 minute dry wrap
Individual Thermal Aromabath : Administered privately in an individual bath. Our thermal water aromabath is a popular treatment in our spa resort of Piešt'any. The procedure is identical to the normal individual thermal bath (See: Individual Thermal Mineral Bath), in that temperature is between 36 and 38 °C and lasts for 20 minutes. It is unique however because herbal extracts are added to the thermal water to create a variety of effects. Amongst others these include: Lavender for relaxation, Camomile for its healing effects on the skin, Lemon Balm a mild sedative and Nettle for skin rejuvenation. Not only is there a relaxing effect from the thermal water but also the benefit from the herbal extracts.
Thermal Bath : Rich in minerals and warmed by the heat of the earth's interior, thermal mineral water is probably one of the most remarkable natural remedies known to mankind. Thermal water is the basis of our natural treatments in Hungary and Slovakia. It is particularly effective in the treatment of chronic inflammatory and degenerative locomotive disorders and is also excellent in rehabilitation programs. Relaxing in the warm water is also a perfect antidote to unwinding from the stresses and strains of modern life. In fact its effect is so good that a weekly visit to the local spa is routine for many people living in central Europe. Thermal water naturally springs up, or is pumped artificially to the earth's surface, normally from a depth of about 2000 meters. After this it then cools to a temperature suitable for bathing which is usually between 36-39 °C. You are encouraged to relax in the thermal bath for 15-20 mins daily unless otherwise advised by one of our doctors. In some of our more traditional spas, your thermal bathing treatment will be completed by a 15 minute full body dry wrap (See Other: Dry Wrap). Some of our older thermal bathhouses are true architectural gems, whilst our newer facilities combine the thermal water with sauna worlds, swimming and hydro pools.